Isabel Armas
Science and Training Leader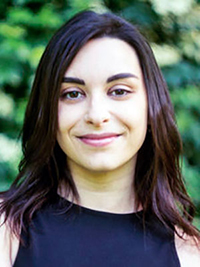 Isabel Armas is a former Fulbright and Stevenson scholar who obtained her MSc in Plant Biology from Rutgers University (2015) and her MSc in Biotechnology from the University of Edinburgh (2012). She became a Screens-to-Nature workshop training leader in 2014 while she was conducting graduate research, and has taught field extraction and bioactivity assessment of plants used in Cuban traditional herbal medicine. She has helped in the establishment of a pioneering research collaboration network between USA and Cuban institutions, and currently provides scientific, logistics and communications assistance for different GIBEX programs.
Isabel also has strong applied research experience on crop improvement, functional foods, and natural product chemistry. Her graduate work on the nutritional enhancement of lettuce for the prevention of metabolic syndrome produced a super high antioxidant non-GMO variety, currently commercially available in some parts of the USA. She has served as coordinator for international research projects aiming to develop new varieties of watermelon, zucchini, and bean. She is also an experienced English-Spanish translator and interpreter. Her professional interests include botanicals for human health, food security, biodiversity conservation, international development, and science outreach.
Sarah A. Skubel
Science and Training Leader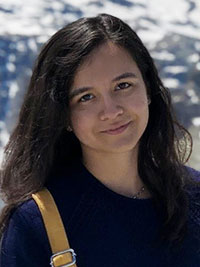 Sarah Skubel is a graduate student in Dr. Ilya Raskin's Lab at Rutgers University. Working to get her PhD in Plant Biology, Natural Products and Human Health, in 2017 she received her B.S. in Environmental Biology with a minor in Biotechnology from SUNY College of Environmental Science and Forestry (ESF). While getting her Bachelors, Sarah worked closely with the New York City Department of Parks and Recreation. There she worked both in the field and the greenhouses, learning and applying horticulture techniques with an emphasis on plant health and physiology. In 2016 Sarah interned at the New York Botanical Garden, her project researched the use of plant acoustics for the identification of plant species. When at ESF Sarah worked under the American Chestnut Project by researching the effect of Bacillus amyloliquefaciens inoculation onto chestnut seedlings to promote plant growth.
Since starting at Rutgers University, Sarah has developed Rapid Metabolome Extraction and Storage (RAMES), an efficient, highly compact, field deployable collection and storage method of plant phytochemicals. To supplement RAMES technology Sarah creates STN assays, the most recent of which were two new antifungal assays, one using Fusarium spp. and the other Saccharomyces cerevisiae, an antibacterial assay with bacteria from human saliva, and an antioxidant assay that requires only 10 minutes to complete, all which RAMES discs can be used in directly. Outside of the lab Sarah works both locally and internationally. At the local level Sarah works with New Jersey High Schools. Her experience at New Brunswick High School, NJ led to a new initiative to bring GIBEX into schools both as supplemental teaching agents and as part of class curriculum. Princeton High School, NJ is the first to incorporate STN assays into their summer program. Abroad, Sarah has led a workshop and gave an oral presentation at the International Research Training Center for Botanicals and Metabolic Syndrome (CBMS) in Dushanbe, Tajikistan as part of the International Workshop: Plants for Human Health in Tajikistan. Her work in Tajikistan set the foundation for "Education and Capacity Building in Indonesia", a workshop she will lead in February of 2019. Before then, Sarah will travel to South Africa to collect plant metabolome using RAMES technology at Kruger National Park.